A Spanking For The Naughty Abdl!
June 21, 2020

Kinky Reasons To Call A Mommy
July 26, 2020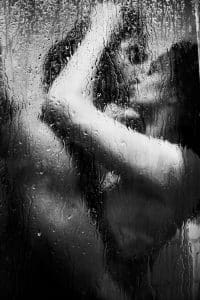 You wet yourself in front of everyone at the gala, you said it was because you were nervous. The humiliation was so great that you barely said a word as we drove home because you were so embarrassed.  When we parked the car in the garage, you noticed that you also wet the driver's seat and you just looked like you were defeated.  I took your hand and walked with you to the bathroom.  I turned on the shower, took both of our clothes off and we showered together.  I made sure to wash your penis and balls with a gentle soap as well as the crack of your ass. Then we kissed, fondled each other and had hot and steamy sex in the shower. When the shower concluded we dried each other off and you grabbed your underpants and I stopped you. You looked at me so confused and puzzled and i whispered in your ear, "Don't bother doing that.  Underpants are for grown ups who control their pee.  You have no control over you pee or your baby pee pee so the underwearing days are over.  From now on you will only wear diapers." You agreed and I placed a fresh dry diaper on the bed and told you to lay down on it and spread your legs open. You obliged as I poured some lotion into my hands and rubbed them together for a few seconds to warm it up and then I massaged it thoroughly on your itty bitty pee pee and your tiny tight balls.  Your precum mixed in with the lotion and I reached for some powder and sprinkled it all over you.  I told you your penis  and balls looked like a little tiny snowman and you smiled.  With all hope lost of you ever wearing anything else but diapers, you asked, "Will you be my Mommy?" I said, "Yes indeed I will be your Mommy and you will be my adult baby for life.  I will take care of you and diaper you and no one ever has to know.  This will be our little secret and I will hold you close at night, Mommy fuck you at times, wipe your tears, erase your fears and feed you from my breasts as you are now my baby." You cried with joy and told me, "thank you, Mommy Scarlet." I said, "It is my sincerest pleasure."
Scarlet
1-888-430-2010
Click Here to chat with a phone sex mommy!
#abdl #adultbaby #adultdiapers #domination #bdsmmommy