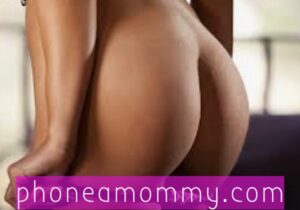 Come here my little ABDL girl and worship my ass.  It is here for you to please and bow down to.  Admire the shape of it and admire he size.  You are allowed to touch it and make it move around like pudding and squeeze it ever so gently.  Now kiss it in its entirety and make sure that your lips are fully moisturized.  I want it kisses on the outside and I want you to peel open the pegs and take a sniff and then a kiss.
A lick is also nice to feel as you worship my womanly rump.  Now rub and massage both of my ass cheeks and knead them like dough.  Back and forth I feel your fingers rubbing themselves into my ass flesh.  Each finger that you use has a purpose and my toes curl up when you rub it just right.  I am enjoying you my diaper girl and I should.  Now take  your finger and rub it against the entrance of my asshole and as you find the puckered hole you are to lick it.  Your tongue should be stiff to fully eat my ass and I will expect you to remain there for as long as I want.
As you resume massaging my pretty ass I realize that I enjoy it very much.  Your tits sway wildly in the room and I enjoy the view.  What a good little submissive that you are, doing what I want and when I want it.  Now go to the kitchen and get some honey and I want you to pour it all out on my ass.  Don't waste any of it as I feel it get poured on my actual asshole but I also need it poured between my ass cheeks. Now take some whip cream and spray it all over my ass and take the nozzle of the whip cream and spray it in my asshole.  I feel it enter my asshole and I like the coolness as the whip cream traveled up my rectum.  I tell you to keep going as I want to make sure that I am filled up in entirety.
When I felt that I was filled up and nothing else was going to be able to enter my ass I command you to get on your back on the floor.  When I saw that you were on the floor, I squatted down by your mouth and I shitted out whip cream directly into your warn mouth. I see the while on your nose, mouth, eyes and ears. You will remain messy and keep that whip cream on your face until further notice.  And when you are asked what is on your face (outside of your place of employment) you will let them know that you had a little something to do with it.  But before I release you into the work I will make sure that I will sit my ass on your face so you can inhale and exhale the beautiful scent of the asshole of your Dommy Mommy Scarlet.
1-888-430-2010
Click Here to chat with a phone sex mommy!
#abdl #abdlmommy #abdlgirls #analplayfantasy #analsex #dommymommy #domination  #analfetish #ageplay #ageregression