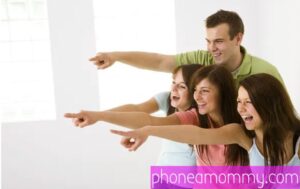 Many adult baby diaper lovers know the importance of having dommy mommies in their lives as we guide and direct them on the path that they need to go.  No adult baby can reach to their fullest potential without the help of their dominant. In terms of what the ideal diaper is for an abdl baby to wear, that advice will have to come from their mommy.  If I have an abdl baby that I need to learn the value of hard work, that baby will be the one that I will dress in cloth diapers and I will make that baby hand wash it to teach him or her character.
Having to get his or her hands dirty while being present to the scent of pee or poop emanating from a dirty diaper is an important discipline and a major part of diaper domination that teaches a lesson to my diaper lover. Why should mommy have to do everything when abdl babies are naughty and don't know the meaning of accountability? This brings me to a mommy phonesex role play where I was role playing a  teacher and I had a student who intended on being difficult and he was looking to be publicly humiliated.  We started the role play and my difficult student intended on being a problem and no matter what I told him to do, he would so hard headed and stubborn and he would not listen to me.
He did mischievous things such as speaking  out of turn in class and he did poorly on any question that I posed to him.  As he wanted to also be the class clown he made jokes to interrupt my lesson plan. It was the final straw for me when he attempted to exert some sort of false authority to his classmates, by calling me a bitch.  Once he crossed that line and referred to me in a derogatory manner with his name calling,  it became the perfect time for me to embarrass him in front of everyone and teach him a lesson the hard way.
I looked forward to what was going to happen next and I therefore forced him to undress completely and he did.  The class laughed and pointed as his tiny, little, minute penis and his incompetent balls.  I had him remain standing at the front of the class long enough for his classmates to take out their cell phones and take photos of his inept genitals.
I assigned a grade of 'F" to his penis after I finished judging what grade it should get.  I explained the grade of "F" which stands for fail because as most cocks drop a bit, his was so short and tiny that it stood up like a nipple. I humiliated his penis so much that he began to cry and I resorted to calling it a clit because that was akin to the size of what he was walking around with falsely calling it a cock.
I grabbed my teacher's chair from behind my desk and placed it to the front of the class and I had him bend over my knee while he was naked and I used my hand to spank his bottom in front of his class mates. I told the class to join in on the fun and let us all count down from 30 to zero and I made sure to spank his bottom with each last harder than the last with every count.
After I was finished spanking him I made him get dressed and walk back to his desk where held his head down in shame.  He remained silent for the remainder of class as many snickered and laughed at what he just experienced and he never acted up again after that experience.
1-888-430-2010
Click Here to chat with a phone sex mommy!
#abdl #abdlmommy #publichumiliation #phonesex #phoesexroleplay #mommyphonesex #dommymommies #abdlboy #abdlbaby #diaperdomniation #ageregression